The Wild Iris currently offers two options for customers to place an order online for pick-up or delivery:
FTD
&
1-800-Flowers
There's a sudden feeling of excitement and anticipation.And then you see it-a beautiful arrangement of fresh, colorful flowers.
You're surprised. You're delighted. And most important of all, you're smiling!

Order Online via 1-800-Flowers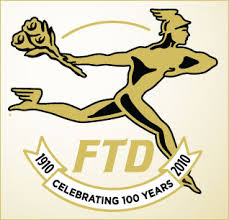 FTD Companies, Inc. is a premier floral and gifting company. Through our diversified family of brands, we provide floral, specialty foods, gifts and related products to consumers primarily in the United States and the United Kingdom.
*Pssst:
For the best value, call your order in directly to our shoppe!
   It's a passion that's been in our family for 40 years. It's what drove Jim McCann to open his first flower shop in 1976, with the belief that each of us has a special power inside to connect with the important people in our lives. What starts as a single thought can end with someone feeling loved, appreciated, remembered—and having a better day because of it. It's not just in our business plan; it's actually how we see the world.

FTD also provides floral products and services to retail florists and other retail locations throughout these same geographies. FTD has been delivering flowers since 1910 and the highly-recognized FTD® and Interflora® brands are supported by the iconic Mercury Man logo®, which is displayed in nearly 35,000 floral shops in over 125 countries.
*Pssst:
For the best value, call your order in directly to our shoppe!
Substitution Policy
In some instances, the website or catalog photo may represent an overall theme or look, and/or include a rare or unique container which cannot be duplicated in an effective manner within the time and economic limitations present. Although a bouquet may not precisely match the photo from a given website or catalog, its temperament will. Occasionally, substitutions of flowers or containers will occur due to weather, seasonality and market conditions which may affect availability. If this is the case with the gift you've selected, The Wild Iris will ensure that the style, theme and color scheme of your arrangement is preserved and will only substitute items of equal or higher value.
1-800-Flowers / Bloomnet Substitution Policy
FTD Substitution Policy